I, like most of you, spend a lot of time on Facebook and other social networking sites.  I use it to stay on top of mindless data about other people's lives (I mean, do I really need to know that my former middle-school classmate is upset at her boyfriend or watch videos of cute cats?).  Despite the mundane discussions that tend to pervade my newsfeed, I find myself checking Facebook at least a few times an hour (understatement) to see what else is going on.  This phenomenon has affected us all.  Social media has changed the way we interact with each other – we don't call people to say happy birthday anymore, a simple Facebook post will suffice, no matter how close we once were.  With a simple tweet, news spreads from one end of the globe to the other.  The technology-enabled connections of social media have changed the rules for all of us.
Even though many companies choose to ignore it, this goes for them as well…social media has removed traditional boundaries between company and customer, nonprofits, NGOs and government.  Nothing is private.  With this change comes an increased amount of impetus on the part of businesses to manage their online reputations and effectively communicate to all of their many stakeholders.
This is why I decided to take this class.  When I graduate in May, I hope to help businesses leverage social media tools to better communicate their community outreach efforts to customers, community leaders and other companies.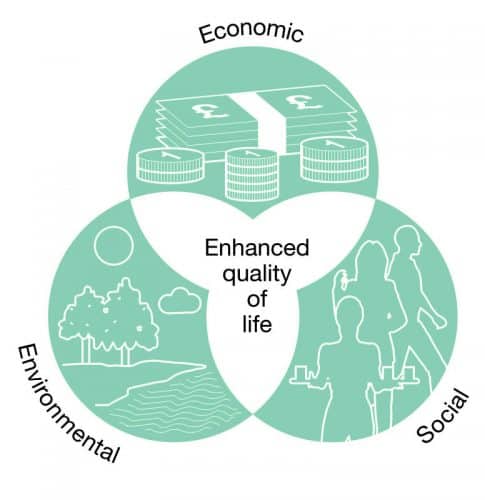 Social media is the perfect tool for companies to tell their stories and build sustainable relationships with stakeholders.  When communicating on their CSR (corporate social responsibility) efforts, businesses walk a fine line between making consumers aware and coming across as bragging.  I hope that through this class and my own research that I will learn how businesses spread their stories in such a way that attracts customers and raises awareness on societal and environmental issues.
When I think of social media, one word comes to mind: FREEDOM! Everyone is free to say what they want, to whom they want regardless of geography, status and other normative boundaries.  For businesses this is an opportunity and a threat.  Companies need to address issues in social media regardless of whether they actively engage with it.  Where does the line between personal and professional end? Am I responsible for things I tweet or post on my personal accounts?  We have all heard about those people who tweeted an offensive statement and lost their jobs over it (see what i mean).  I don't think we ignore the fact that social media has implications that reach beyond our cubicles or desks at home.  Companies need to manage these interactions and create boundaries for their employees.  Social media outlets can no longer be brushed off as if they don't matter or affect the company.  Visionary companies leverage social media to create value for customers, communities and the company itself.